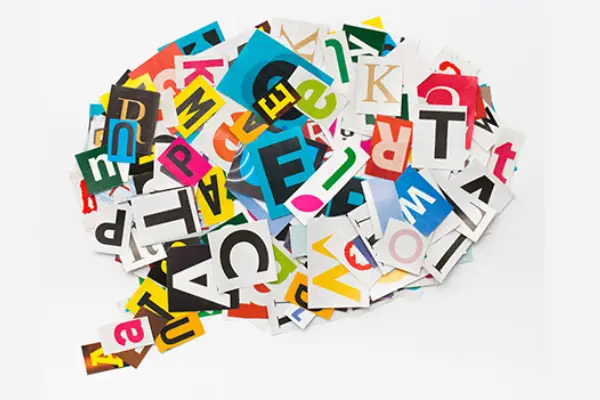 Visual Marketing
Visual marketing has existed for a long time, but now with the digital world like websites and social networks, it has become a fundamental strategy within businesses.
Visual marketing relies on visual elements to attract an audience, build a brand, create an advertising campaign that impacts or to build communities in social networks with the aim of making consumers remember that brand, this is achieved because people remember 20% of what they read and 80% of what they see. Visual marketing seeks to seduce people on the internet.
According to a study by Wyzowl, the main visual marketing is in video format and is used by 86% of companies and 80% say that this format increased its sales. You can create visual marketing with shapes, colors, logos, infographics, fonts, textures, photo styles etc.
For example, a visually appealing website is the key to getting peoples attention, it is the best cover letter of a business, it helps convey the personality and values of the company. As well, designs for social networks are important, they should not be boring or overloaded with text, according to experts people process 60,000 times faster images than texts. That´s why there are apps like Instagram or Pinterest, due to the satisfaction that images cause in people. An article by Forbes explains that visual marketing works perfectly because the human being is nostalgic, a picture can return him to a past experience.
Social media posts with visual content generate more interest and attract a bigger audience, generating more consumer interaction with brands. If there's something we can assure is that the content that has a lot of text nobody enjoys reading it.
In marketing and advertising time is money, the easier and faster you can convey the message you want to consumers, the more beneficial it will be, that's why visual content is essential, because it is much faster to communicate a message with images than through a reading.
This type of content contributes to brand recognition and organic positioning on the internet. People on the internet are interested in a brand depending on the type of content the brand offers, if it responds to their questions, needs or if they like it or not.
A good idea to create attractive visual content are infographics, the public likes to learn through images not too loaded with text. For example: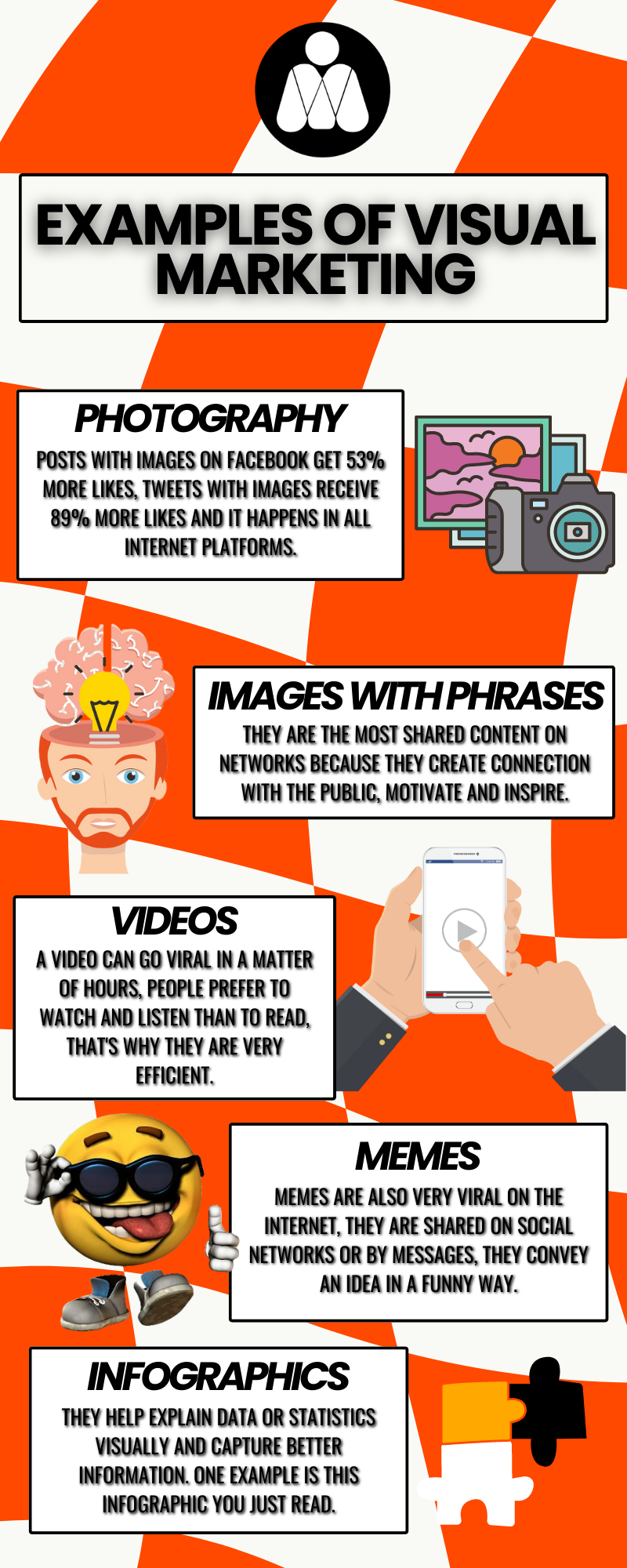 See how quickly and easily we explain the examples of visual marketing? You can also explain your services/products to the public with a video, infographic, banner or post.
Conclusions

? Visual content is capable of impacting the audience more than text.
? People process a video or image more easily.
? You achieve more communication in less time with visual marketing.
? Images make people happy.
An image is worth a thousand words, start your designs and visual marketing with us